When I think of productive coaching, this metaphor comes to mind:. "A coach is the midwife of an idea". Therefore, based on your needs and concerns, I would support you in your personal development and help you bring your child into the world.
I also offer coaching sessions with the following focus areas:
● professional development and career changes;
● Search for your vocation and purpose in life;
● Support in making important decisions with the help of visualization tools and Systemic Work;
● Team Dynamics and Business Constellations.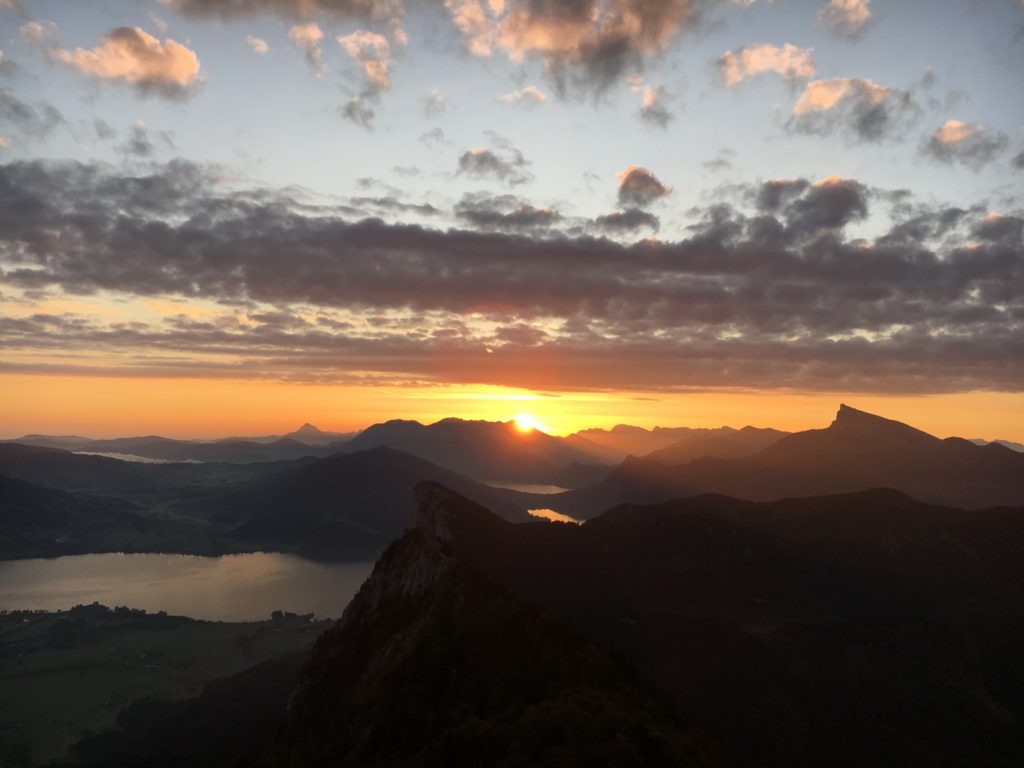 What does a sunrise hike on the Schober has to do with Coaching?
In my free time I enjoy hiking a lot. I even have my favorite little mountain  called Schober near Salzburg, where I made a lot of interesting experiences.
I enjoy hiking there whenever I need to spend time with myself. Or when I feel that my physical body needs some challenge. But what I enjoy even more is to bring other people on top of the mountain. Those who have never hiked before. Those who have a fear of heights. Those who are lost themselves and climbing up and is a way to self rediscovery. Those who are about to make an important decision and need an attentive listener. 
Until now I was able to get many people up there, starting from single wanderers ending with whole groups. And each of these journeys was special and in a way unique. 
But why do I tell you about my hiking experiences?  For me, hiking to Schober is a great metaphor for my approach to coaching. 
The purpose of  our journey is to walk together, make every step in the direction that was consciously chosen. While climbing up, different views and perspectives that were previously unseen are suddenly opening up.
I adjust my pace and find the most comfortable route for you. We walk together and every step gradually  brings us all the way to the top.The path is not easy, but is definitely worth it.
Sometimes you start to question if you are doing the right thing or you shall turn around. But once you make it to the top, the world emerges in a whole different light. By the end of our journey, you feel peaceful, satisfied and proud of yourself. Let's get to the Schober together and I promise this will be a special journey!